Surrounded by majestic mountains and dormant volcanoes, Bend is a city of just over 99,000 residents. This Oregonian city has a lot to offer visitors and people looking to relocate — it's a gateway for exceptional outdoor activities including mountain biking, rock climbing, and golf. Bend is the de facto metropolis of an otherwise sparsely-populated region, and you'll be sure to find extravagant homes and luxury real estate amongst beautiful and serene natural surroundings. If you're thinking about buying a home in Bend, OR, keep reading for our best tips.
What is the real estate market like in Bend?
According to Redfin's market data, the real estate market in Bend is currently a
seller's
market.
While the market's activity has cooled compared to 2020, homes are consistently selling for higher prices. Bend's competitive market is driven by strong demand for housing not only in Bend but Central Oregon as a whole.
The Bend market continues to experience insufficient inventory levels, especially in comparison to the growing demand by buyers. This has led to the highest spike in median home sale prices that Bend has ever seen, and this trend is projected to continue although at more normal appreciation rates around 4-5% a year compared to what we were seeing.
Average and median sale prices were up 26% just from November to December 2021, and it's believed that Bend homeowners will continue to see a massive increase in equity for their properties. This could be in part because many new Bend residents have remote jobs with higher salaries, which could result in an
increase
in the average home price.
Within the last year, the median price for a Bend single-family home has broken a new record and is now above the $700,000 mark. There's also been a surge in average sales price, median sales price, and even the amount of listings have gone up.
Because of these factors, Bend transactions can be competitive. Of course, sellers should find it quite easy to find a buyer for their home, usually receiving multiple offers and above the asking price. For buyers — especially first-time buyers — the market might be a little more difficult to navigate.
Bend has seen an influx in
popularity
and population, which could make the market competitive for years to come — especially during the spring and summer months.
What you should do as a first-time buyer

If you are a first-time buyer in Bend, the first thing you should do — especially given the state of today's competitive market — is to gain the expertise of a real estate agent.


Having a local full-time agent savvy in current and future trends is an invaluable asset. They'll not only have the experience necessary to help you find a home within your budget, but they can smooth your transaction and close in a timely manner, and they'll know what terms will make your offer stand out amongst the competition.
In today's competitive market, you won't have the time to fully research the market's ins and outs on your own — A local agent will instantly know what sort of home will be a good fit, and can use their network and connections to move quickly.
With or without a real estate agent, an important step to take when you start looking at Bend real estate is to be sure about your budget and financing. Evaluating your current and near-future financial situation is an important task when it comes to buying a home, and you want to have solid financing streams before you enter into competition with other buyers.


Double, triple, and quadruple check your budget before you start looking for your home.



Bend is an expensive market as it is, but its median home price has recently skyrocketed. Don't overestimate your budget, as you'll quickly go too far out of your reach.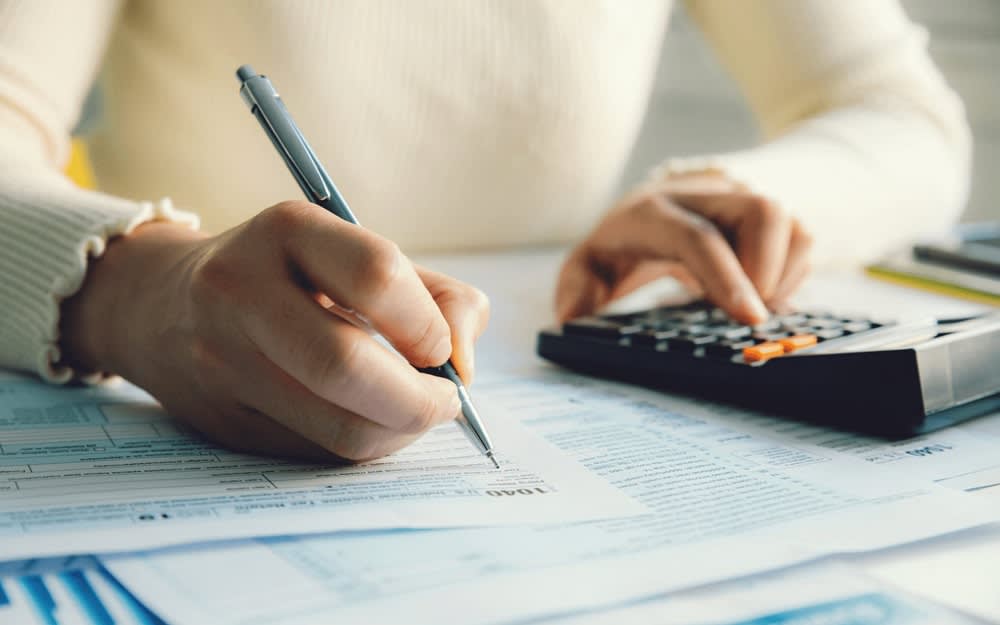 To smooth your way to an accepted offer, get a mortgage or a pre-approved loan ahead of time. Not only does having your financing in hand make the buying process a lot faster and easier, but having a bank-backed loan makes you more attractive to sellers.
Closing goes more quickly when a prospective buyer has a pre-approved loan or mortgage, as sellers are assured that the buyer can come through on financing.

More and more successful offers in Bend have featured loans, so you'll need to keep up with the trend where buyers are expected to come with pre-approved financing.
Be prepared to negotiate. The market is tough and there is a lot of competition for Bend property. With homes often selling above the asking price, you need to make yourself stand out with a higher offer or a "clean" offer without expected contingencies. Have some room in your budget to make room for higher offers or for negotiation.
Consider that while Oregon has no sales tax, the state charges higher property and income taxes. Make sure to discuss with your real estate agent how Oregon property taxes may impact your budget, and if you qualify for one of Oregon's over 100 property tax

exemption programs

.
Other things to remember
When it comes to what neighborhoods you should be looking at,
Bend
has a range of options with no bad choices. While some neighborhoods are more costly than others, it's expected with the kinds of luxury and high-end homes that make up those areas.
The warmer months are the prime time to buy. More homes tend to go on the market in spring and summer, as the winter months — especially during the holidays — aren't the best time to list homes. If you're looking to move to Bend, try looking for homes in late March and onward.
While spring may bring more inventory and diversity in home types and neighborhoods, be aware that competition will rise accordingly. If you can, schedule your preparation — lining up a pre-approved loan and finding a local agent — in winter so you'll be well-positioned for spring.
Do you want to make the move to Bend, OR?
Now that you know the basics of Bend real estate, you may feel ready to look for Bend homes for sale. When it comes to local knowledge and professional service, you'll find no better real estate agent than
Amanda Johnson
.