If you're searching for Bend homes for sale, then you might be interested in hiking some of the best trails in Deschutes County, particularly if you are an outdoor enthusiast. Whether you want to hike with friends and family or are looking for an adventurous hike to take on your own, here are some of the top trails in the Deschutes County area.
Lava River Cave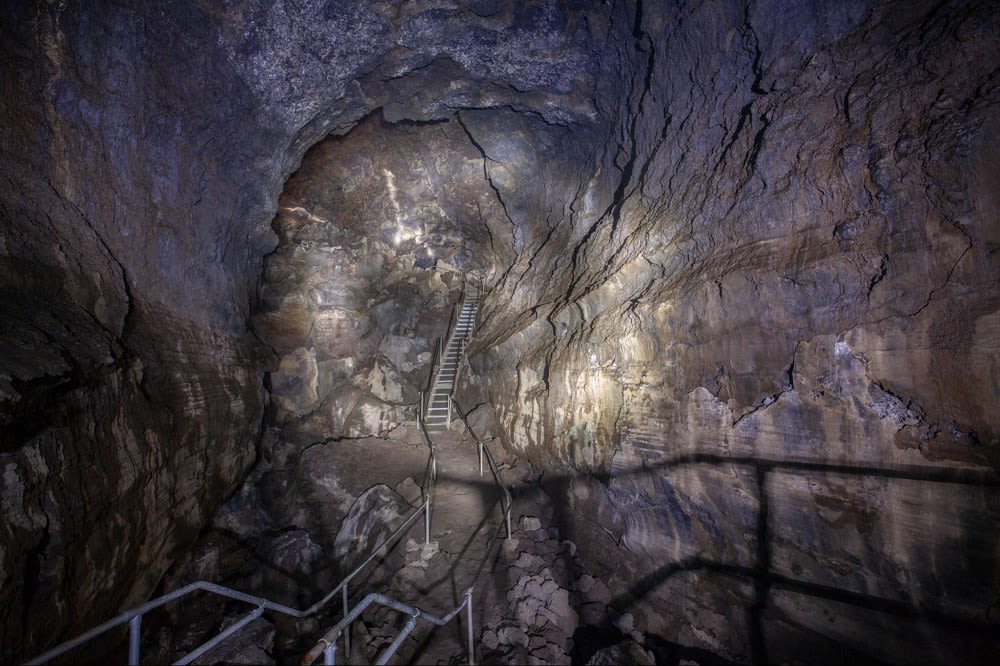 This
hiking trail
is a unique, family-friendly lava tube hike that's located just five miles northeast of Sunriver in the Deschutes National Forest and only 12 miles south of Bend, Oregon. If you're searching for a refreshingly cool hike to take during a hot day, then this is the hiking trail for you.
Keep in mind that you will need good light in order to walk through the cave. You can either bring your own light or rent a light at the Welcome Station for about $6. Since it's fairly dark in the cave, you will likely need both a headlamp and extra light. The cave will probably be less crowded if you visit first thing in the morning. Make sure to bring a jacket and wear closed-toed shoes to go hiking since it's always cold inside the cave.
Arnold Ice Caves

If you're looking for Bend homes for sale, then you might be interested in exploring the Arnold Ice Caves nearby. The Arnold Ice Caves are Bend's secret caves that are tucked away in the heart of Deschutes National Forest. These caves are surrounded by ponderosa pines, juniper trees, and a stunning volcanic landscape. The hike is about 12 miles east of Bend.
The Arnold Ice Caves were created about 80,000 to 90,000 years ago by a basalt lava flow. Originally referred to as the Crook County Ice Caves by Ronald Greeley, the caves were traditionally used to extract ice to use commercially in Bend. The Arnold Ice Caves are part of a lava tube system that includes other caves like the Lava River Cave, Wind Cave, Charcoal Cave, Boyd Cave, and Skeleton Cave.
Boyd Cave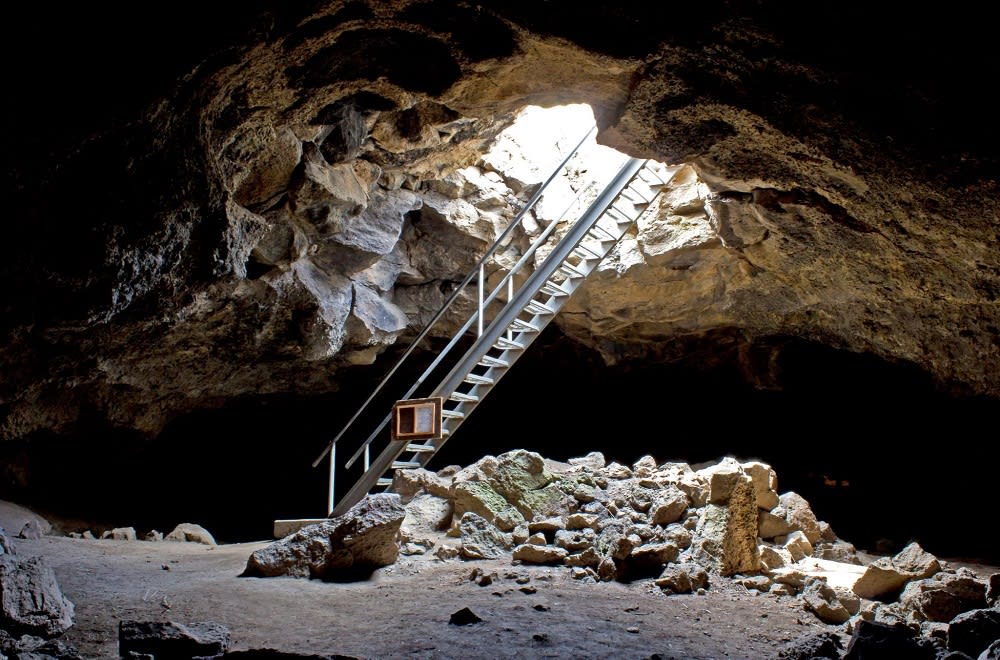 The
Boyd Cave
is a well-preserved lava tube that is found about 20 miles southeast of Bend, stretches about a mile, and has a 90-foot elevation gain. It's the perfect outing for a rainy day with easy access. It's important to have flashlights or headlamps once you're in the cave. Headlamps are recommended, so you can keep your hands free to scale the small rock sections.
The entire trail is flat, but you need to climb over multiple sections of rocks, and there is one 8 to 10-foot section that you need to crawl on the ground to get through. But if you're not claustrophobic and up for an adventurous hike, this is the perfect trail for you. The caves are open all year round, but if you opt to hike this trail in the winter, you should wear warm clothing since it can get cold underground.
Paulina Lake Hot Springs

Looking for Bend real estate and want to hike some hot springs nearby? Paulina Hot Springs are man-made hot springs found by the lakeside of central Oregon's Paulina Lake. Head north to the hot springs from Little Crater Campground.
If you want to take a longer hike, you can extend the hike to a whole eight-mile loop around the lake. The water in the hot springs is about 95 degrees, and you can dig your own hot spring on North Beach.
Bessie Butte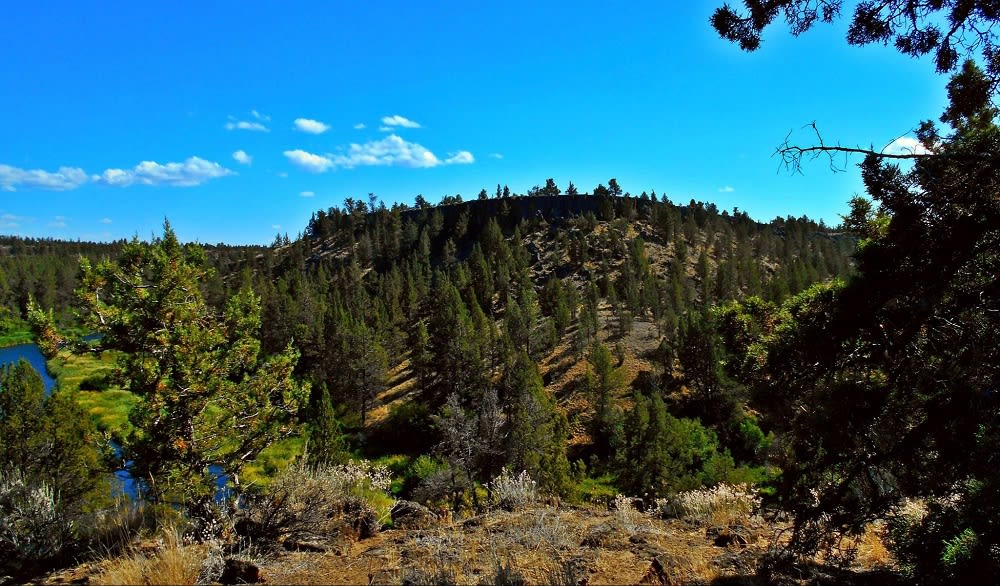 Bessie Butte
provides amazing views of Deschutes National Forest, Three Sisters, and Mount Bachelor. This 1.5-mile roundtrip hike with easy access has a 500-foot elevation gain. Found only 15 minutes from Bend, Oregon, this incredibly scenic hiking trail overlooks the Deschutes National Forest on one side and Bend on the other side.
The trail also offers gorgeous views of the surrounding mountains, including Mount Adams, Mount Hood, The North Sister, The Middle Sister, The South Sister, and Mount Bachelor. The more distant mountains like Mount Adams and Mount Hood might not be as visible in cloudy skies. The butte rises about 500 feet above the floor of the valley, which means high winds, and the wind is very cold during the fall and winter months.
Crater Rim Trail

At 26 miles with an elevation gain of 3,000 vertical feet, The Crater Rim Trail is the perfect trail to bike. Paulina Peak has an elevation of about 8,000 feet, about 4,000 feet higher than the terrain around the volcano, and there's a gravel road that goes to the top of the peak.
The trailhead begins approximately 1,000 feet from Paulina Peak, and there is a tight singletrack for about 19 miles. You need to climb to the top of the peak to see the incredible views. The trail offers a scenic tour, an amazing workout, rolling hills up and down, and soft terrain.
Deschutes River Trail

The Deschutes River Trail provides a scenic tour along the Deschutes River. You can either hike or mountain bike this hiking trail between Bend and Sunriver, Oregon. The river varies from waterfalls to calm water, and the hiking trail follows along the river and goes through lava flows, meadows, and pine forests. Most of the single-track trail is smooth with some technical rocky sections.
You can access the hiking trail from the Meadow Day Use Area, as well as day use areas along Forest Road 41, including Behham Falls East, Benham Falls West, Slough, Dillon Falls, Aspen, Big Eddy, and Lava Island. You should avoid riding this trail on busy summer weekends since it can get pretty crowded. There is also a shorter, three-mile loop if you are looking for a lighter hike.
Looking for new Bend homes for sale?
Reach out to trusted Bend real estate agent
Amanda Johnson
for guidance.