Though Bend, Oregon has long been known for being an outdoor sports enthusiasts' paradise, it's also starting to get another reputation for being a mecca for craft beer lovers. Located along the Deschutes River on the edge of the Cascade Mountain Range, Bend has a metro population of around 100,000. Those who own Bend real estate tend to be golfers, rock climbers, fishermen, or mountain biking lovers, though there are also those who buy in Bend because it's so pet-friendly and because of its casual, laid-back culture. As for the beer lovers, they'll be happy to know that Bend ranks among the top five beer cities in the nation with
one of the most breweries-per-capita
of any city in the United States! So, where do you start? Whether you already live in Bend or you're planning to visit the area for vacation or to start looking at homes for sale, here's a guide to some of the best breweries in the area: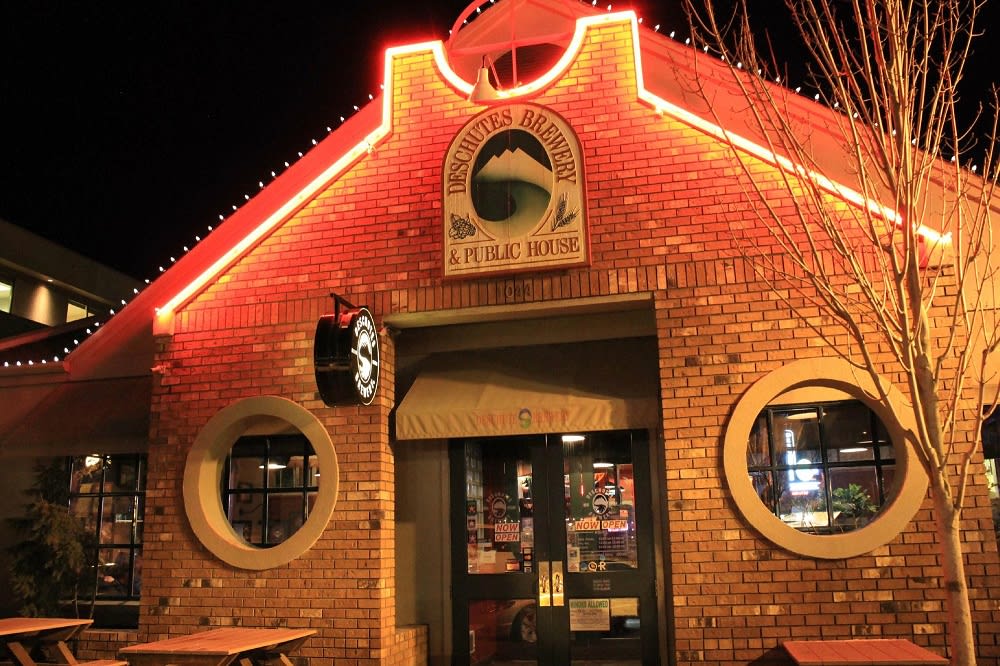 Photo courtesy of Deschutes Brewery Bend Public House
Deschutes is well-known throughout the craft beer community no matter where you live and drink. But many don't know that the very first Deschutes beers were brewed in downtown Bend's Public House. If you're in the area to look at Bend townhomes for sale, be sure to take some time to stop in for a Mirror Pond Pale Ale, Red Chair NWPA, or a Twilight Summer Ale. Does tasting those beers make you hungry? The Public House also has a full menu of burgers, sandwiches, and munchies that go well with all their beer varieties. If you're bringing a non-beer-drinker with you, they will find plenty to love with a craft cocktail like a Paloma, barrel-aged Manhattan, or huckleberry lemonade.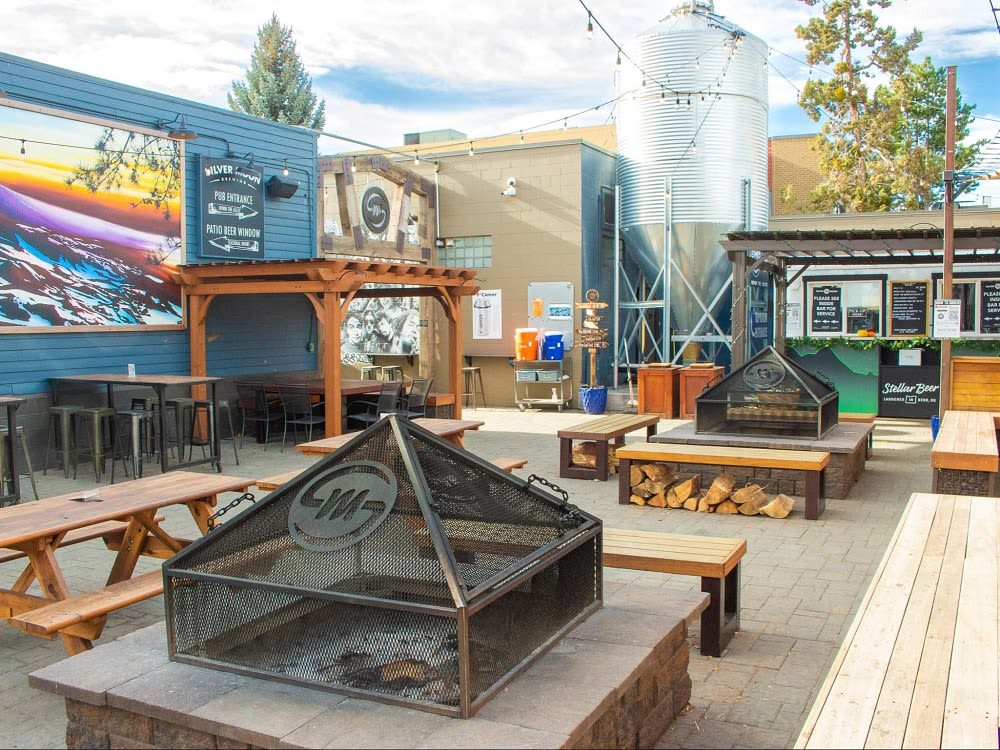 Photo courtesy of Silver Moon Brewing
Get out of downtown and visit Bend's third oldest brewery. Silver Moon Brewing has recently been updated to feature an open concept with lots of wood, making it the perfect place to grab a beer and relax in the warmer months. In addition to some fun beer varieties like Simon Says Hazy IPA, Raspberry Night Raspberry Porter, and Trainwreck Barleywine, you can also munch on their signature Frickles (fried pickles with various dipping sauces.) If you need something a little more substantial, you can visit one of the onsite food trucks for a complete meal. In addition to being a fun place to gather with friends to try some new brews, Silver Moon also has regular live music.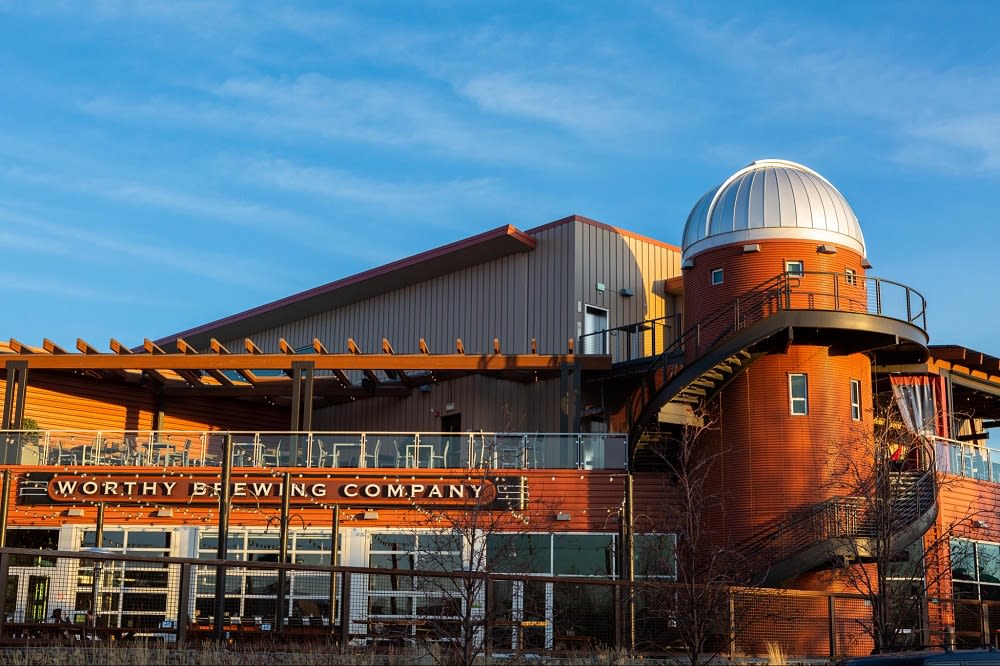 Photo courtesy of Worthy Brewing
If you're in the area to look at Bend townhomes, it will be hard to miss the three-story tower with the retractable roof and reflective telescope that is the crowning glory of Worthy Brewing. If the night is clear and the weather is good, you can climb up the spiral staircase and do a little star-gazing while you enjoy a Secret Spot Pacific Pale Ale, Lights Out Milk Stout, or a seasonal brew like the Easy Day Grapefruit or Saturn Gold IPA. If you want some food to go along with your beer selection, you can head over to one of the brewery's pubs. The Worthy Brewing Pub is in eastern Bend and Beers & Burgers is downtown. At both locations, you'll find starters (the Creole BBQ shrimp is popular), salads, tacos, burgers, sandwiches, and entrees like the Worthy quinoa bowl.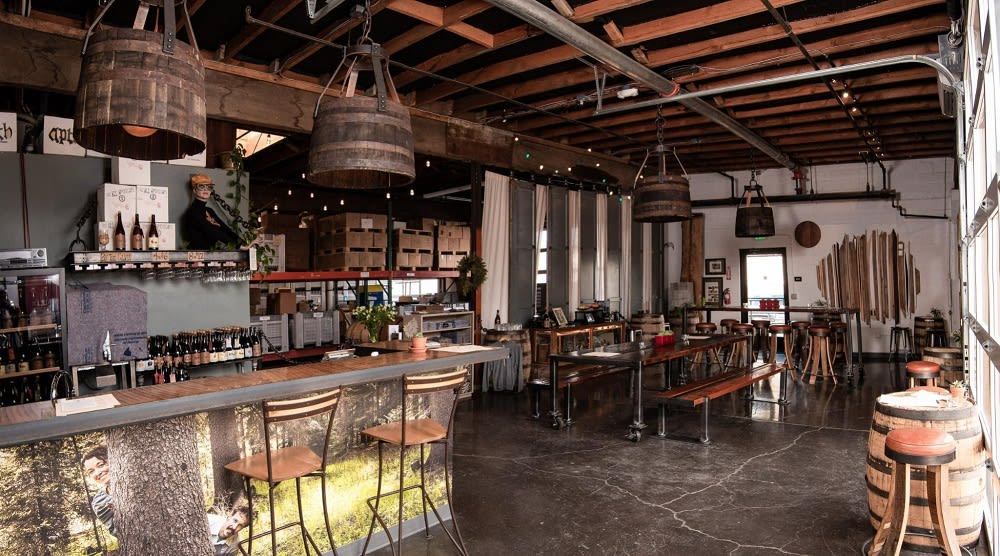 Photo courtesy of The Ale Apothecary
Want something a little different? Then head on over to The Ale Apothecary tasting room. Here you'll find wild-fermented ales that are brewed with local hops and have captured the attention of the national craft beer industry. Their barrel-aged beers are all completely natural and are carbonated with Oregon fruit juices or honey. Their industrial-style tasting room is the perfect place to enjoy a flight of one of their historically-inspired seasonal beers or their wide variety of wild ales. If you find one you like, you can buy a bottle to take back home.

Beer lovers who own Bend real estate rejoiced when Spider City recently opened and started offering their fruit-forward kettle sours and other experimental ales to the public. Located on the south side of the city, the brewery has more than 3,000 square feet of open space with roll-up garage doors so visitors can enjoy the weather when it's warm. Some of their popular beer varieties include the Waimea Pale Ale, Deer Hugger Hazy IPA, Soleil Rubis Mixed Berry Sour, and Black Lava Sea Salt Baltic Porter. Spider City is a perfect pre or post-dinner stop as they currently don't offer any food.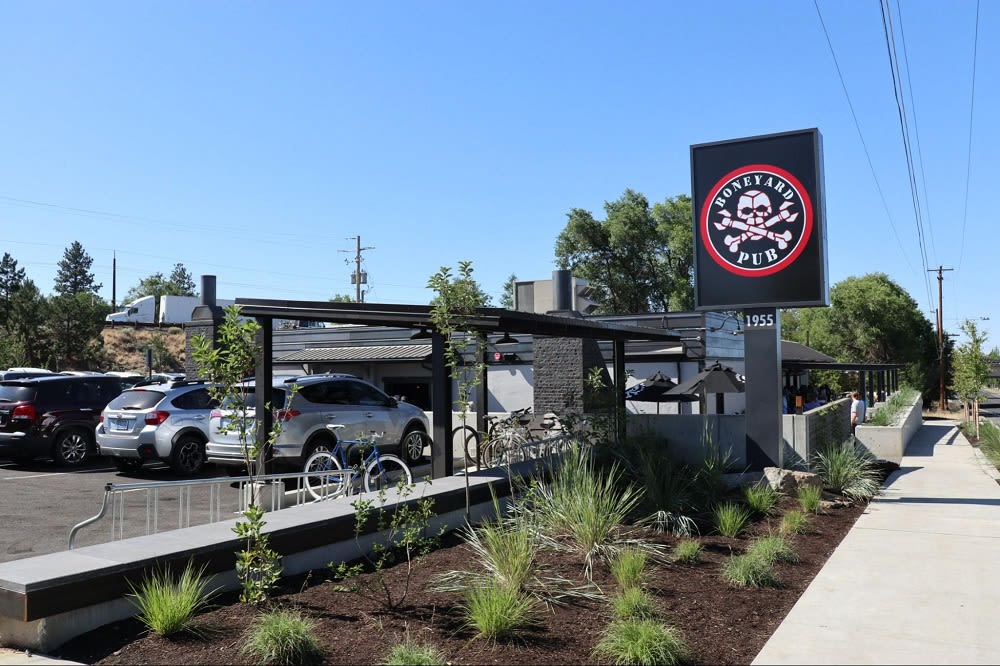 Photo courtesy of Boneyard Beer Pub
Quickly becoming known as one of the best places to party in Bend, Boneyard opened in 2018. With its large open area and funky junkyard theme, Boneyard is often the site of big gatherings of friends and fun events where everyone can enjoy a Wooden Femur Barleywine, Incredible Pulp Extra Pale Ale, or Crooked Pils. If you'd rather enjoy your beer in peace, you can opt for the more low-key lounge where you can try out a new brew and enjoy some conversation or a delicious meal of Boneyard Nachos, crunchy tacos, or a spicy chicken sandwich with shoestring fries. Boneyard also has a kids' menu, so feel free to bring the little ones along to enjoy the atmosphere while you taste a brew or two.
There's a lot to love about Bend including its foodie scene, incredible views, and a huge variety of outdoor activities to take part in. The craft beer culture is just one more thing that draws people to the area to consider buying Bend townhomes and making this their new home base. If you're ready to start the process of looking at Bend real estate, get in touch with trusted local agent
Amanda Johnson
for expert guidance.