Have you visited Bend and realized how much you love it? Don't wait any longer and take the first step in moving to Bend and finding your dream home.


But before you do, discover everything you need to know about living in Bend before you pack up and head here.


The city is no stranger to transplants moving from all over the country to live in one of the most beautiful areas of the country. The lush forests, rivers, and open spaces are the main draw for most people relocating to Bend.


One glimpse of Bend, and it's no wonder you want to purchase a home here. Located in Central Oregon along the eastern side of the Oregon Cascade mountains in Deschutes County.


Running through the heart of Bend is the Deschutes River, which is a focal point for recreational activities here. This outdoorsy community has it all when it comes to top eateries, breweries, shopping, and culture.
1. Neighborhoods in Bend

In Bend, you can expect to find luxury homes in areas among dense trees, with riverfront views, or breathtaking mountain vistas.


After visiting Bend, you likely have an idea of what section of town you are most drawn to but let's break down the four main areas to live in.


In the Northwest section of Bend, you have some of the most coveted neighborhoods in town for their access to trails, parks, the Deschutes River on one side, and places to eat, breweries, and coffee shops. The top upscale neighborhoods in the Northwest region are Awbrey Butte, River West, Summit West, and Old Bend.


Southwest Bend is another desirable neighborhood with its proximity to the Deschutes River, with many properties enjoying riverfront views and plenty of green spaces. You may notice new developments within this area, such as the Old Mill District, which has several popular restaurants, shops, galleries, and breweries.

Northeast Bend is an ideal place for those searching for their first home with St. Charles Medical Center in the middle. Residents are near several shopping centers and parks for easy convenience. The top neighborhoods are Orchard District, Boyd Acres, and Mountain View.

Compared to the other three sections, Southeast Bend is a little more rural, with larger properties that are a mix of older ranch-style homes and new construction.
2. Lifestyle culture in Bend

Due to the abundance of nature in every direction, Bend has a laid-back feel to it that somewhat resembles a resort town for all of its recreational activities, stellar food, breweries, and more.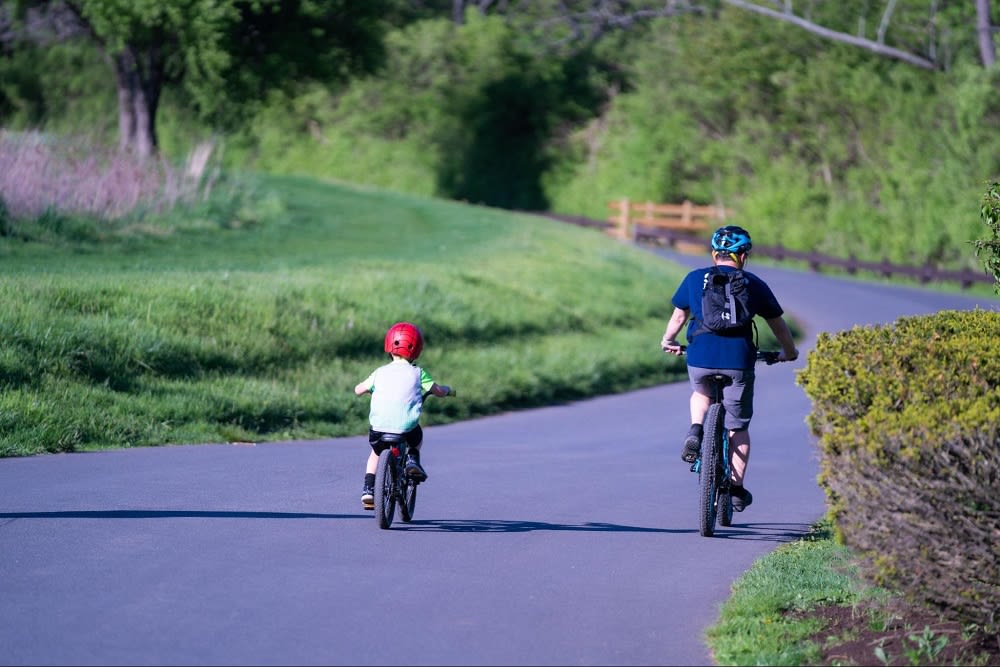 It's common to see people walking out and about, riding their bicycles, and valuing the slower pace of life compared to many of the cities transplants are coming from. But that is what is so appealing about living in Bend, as it has the right work/life balance that so many seek.
3. The weather is awesome
Not all of Oregon is as rainy as you may think. In fact, Bend has over 300 sunny days per year, explaining why so many find living in Bend amazing year-round.
The western side of the Cascade Mountains is wet most of the year, but on the eastern side, where Bend is, you have pretty great weather each season.


During the winter months, Bend may see a small amount of snow, but all the surrounding mountaintops have snow which makes it ideal for skiing and snowboarding a short distance away at Mt. Bachelor.


The spring will still experience cooler days and some rain, but overall, it is a lovely time of year with all the greenery and blooming flowers. In the summer, sunny and warm days make it perfect for participating in many outdoor activities. Due to its higher elevation at 3,623 feet, you typically won't see temperatures above the high 80s.


Fall is much like spring, but instead of flowers blooming, you can witness the vibrant colors of the leaves change as winter approaches.
4. An outdoor enthusiast's playground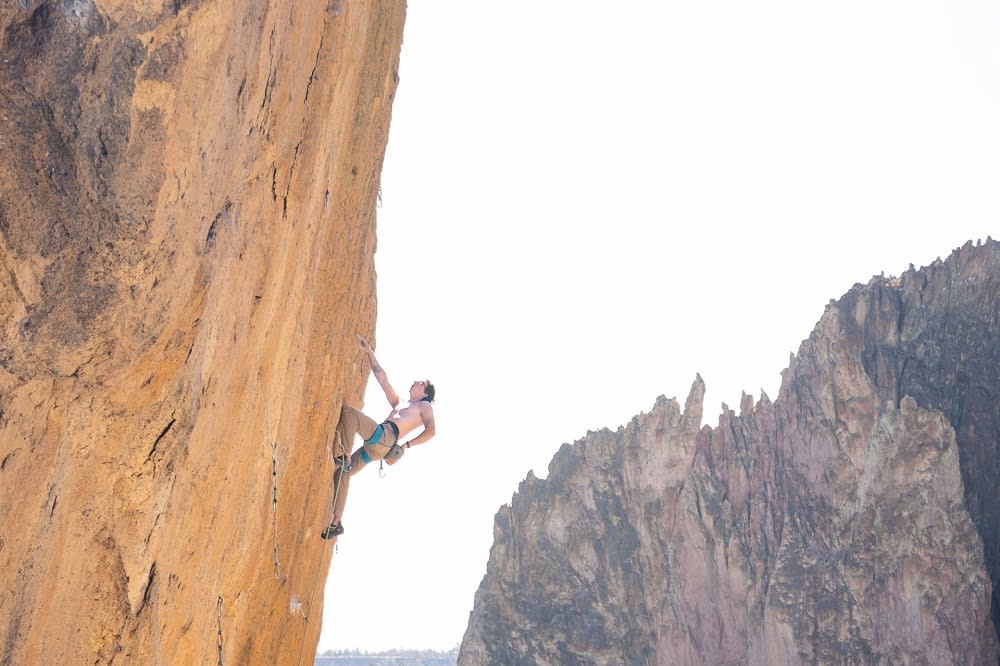 With mountains, countless trails, forests, and the Deschutes River, anyone who values spending time outdoors will love Bend.
From hiking, trail running, cycling, river rafting, fishing, paddleboarding, rock climbing, and skiing, there really is an activity for you to do, no matter the time of the year.


Mt. Bachelor is the premier spot for skiers and snowboarders, with Smith Rock State Park a top destination for rock climbers and Phil's Trail for mountain bikers.


Residents here value staying active and healthy, improving their overall quality of life.
5. Very dog-friendly

Bend is known for being very dog-friendly wherever you go, whether it's to restaurants, coffee shops, breweries, or bars.


Bend has even been ranked as one of the most dog-friendly cities in the United States, so you can enjoy having your furry friend by your side here.


With the vast abundance of parks and trails to walk your dog, you can feel rest assured that your dog will enjoy moving to Bend just as much as you will.
6. A budding foodie town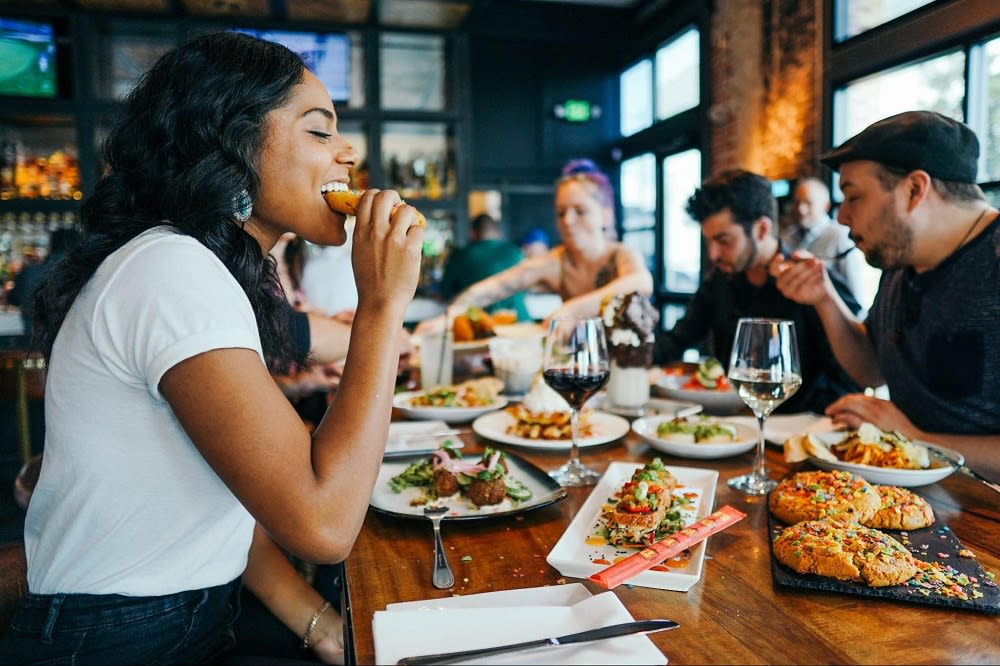 It might still be under the radar as far as foodie towns go, but the word is slowly getting out. Bend has so many terrific places to eat, ranging from super casual to fine dining, with an emphasis on using locally sourced ingredients.
No matter what you are craving, you are bound to find what you are looking for. Stand-out restaurants that you want to add to your list are below.
7. Paradise for beer lovers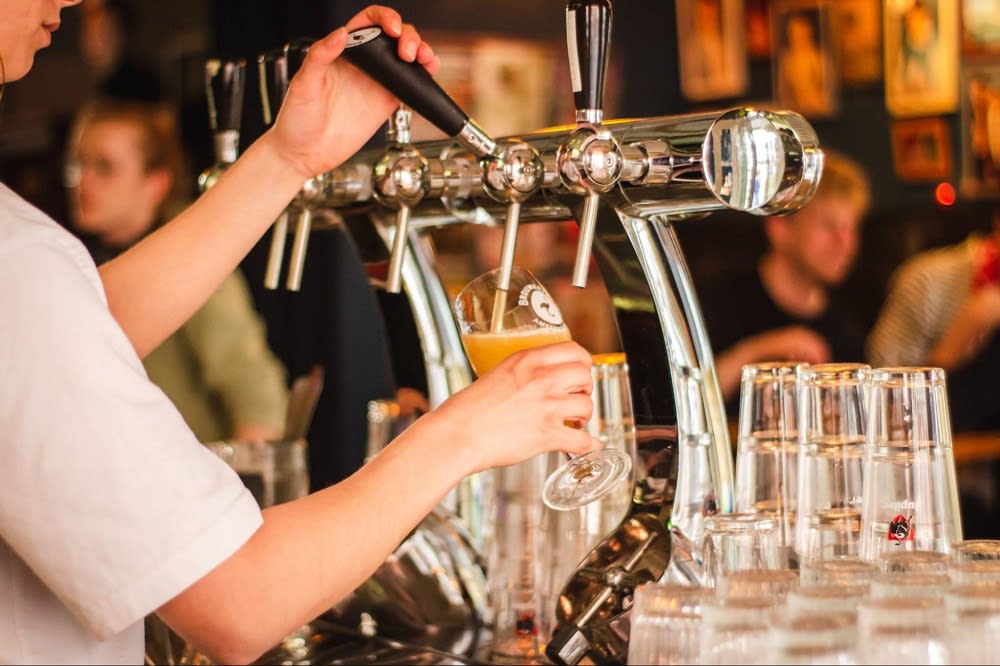 Locals in Bend take their beer seriously with a passion for making top-quality craft beers. Bend has so many breweries it truly is a paradise for those looking to sample an assortment of local brews.
You can even join the Bend Ale Trail tour and visit several breweries at your own pace. There are too many fantastic breweries to list them all, but here are some of the top selections to start out at.
Now that you are ready to move and begin your search for
Bend homes for sale
work with a trusted and experienced realtor such as
Amanda Johnson
. She can help navigate purchasing a home and answer any questions you might have about relocating.
Contact Amanda Johnson today for all your Bend real estate needs, and get ready to move into your new home. Discover the best
things to do in Bend
and the area
schools
in preparation for your upcoming move.