A utopia for everything outdoorsy, from skiing, golfing, and kayaking to biking through the Cascade Mountains,
Bend
, Oregon, is a gorgeous city with plenty to offer the adventurous at heart. If you're lucky enough to own property here, you might be wondering how to best prepare your home so that it's as beautiful and inviting as the mountain scenery surrounding it.

If you are looking to put your home on the Bend real estate market in the near future, it is important to start preparing now. Taking a few important preliminary steps can make your home more appealing to buyers and increase your chances of a quick sale (with better offers!). Here are some tips to make your home really stand out on the market.
Pack away anything you won't need until you move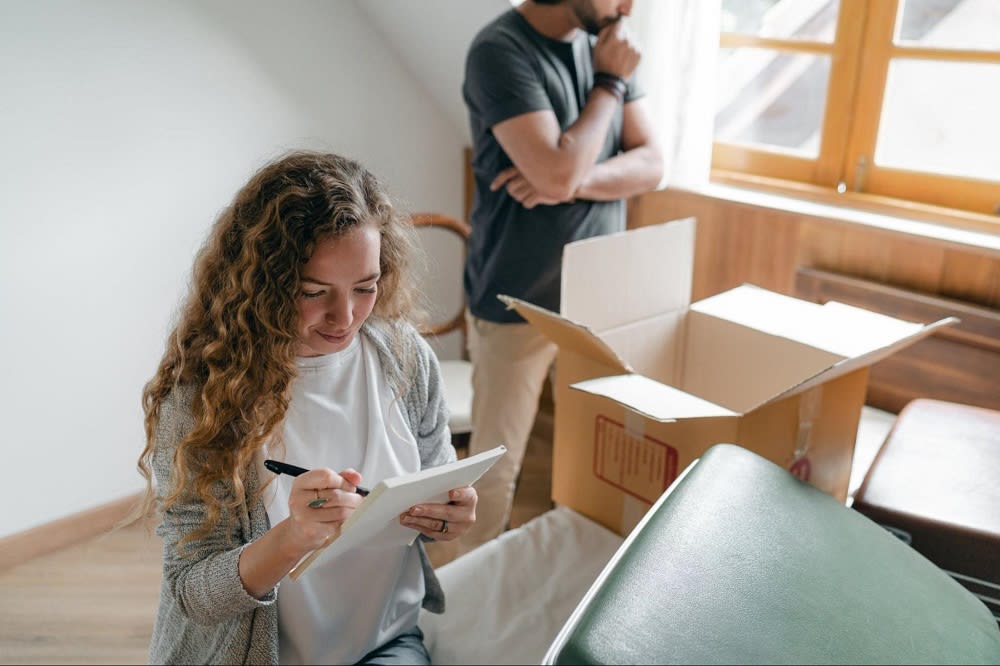 One of the first things to do when preparing Bend homes for sale is to
declutter
and remove items that are personal, especially those that are fragile or hold sentimental value. This includes seasonal clothing, extra furniture, photographs, collectibles, and other items that won't be needed until you move into your new home. Not only will this make moving easier, but it will also help potential buyers to see your home as a blank canvas that they can put their own stamp on.
Be very critical of any unique or sentimental touches in the rooms of your home. These could be anything from family photos to unusual, clashing paint colors. Anything that makes your home too personal should be packed away or removed completely. You want potential buyers to be able to envision themselves living in your home, and this can be difficult if there are too many reminders that it is currently someone else's home.
Of course, you don't have to remove every single item from your home. - Just remove anything that could be considered a distraction. In general, you want to make sure that each room is fairly minimalistic, as this will help buyers to focus on the features and architecture of the room itself rather than the items in it.
Deeply and thoroughly clean the entire home
After you've packed and stored away any items you don't need, the next step when showing your piece of Bend real estate is to deeply and thoroughly
clean
the entire property, both indoors and out. This includes scrubbing floors, polishing surfaces, dusting and vacuuming every room, and cleaning the windows until they sparkle and shine. If you have carpets, they should be professionally cleaned. This is particularly important if you have pets, as buyers of Bend homes for sale may be put off by pet hair or odors, especially if they have pet dander allergies.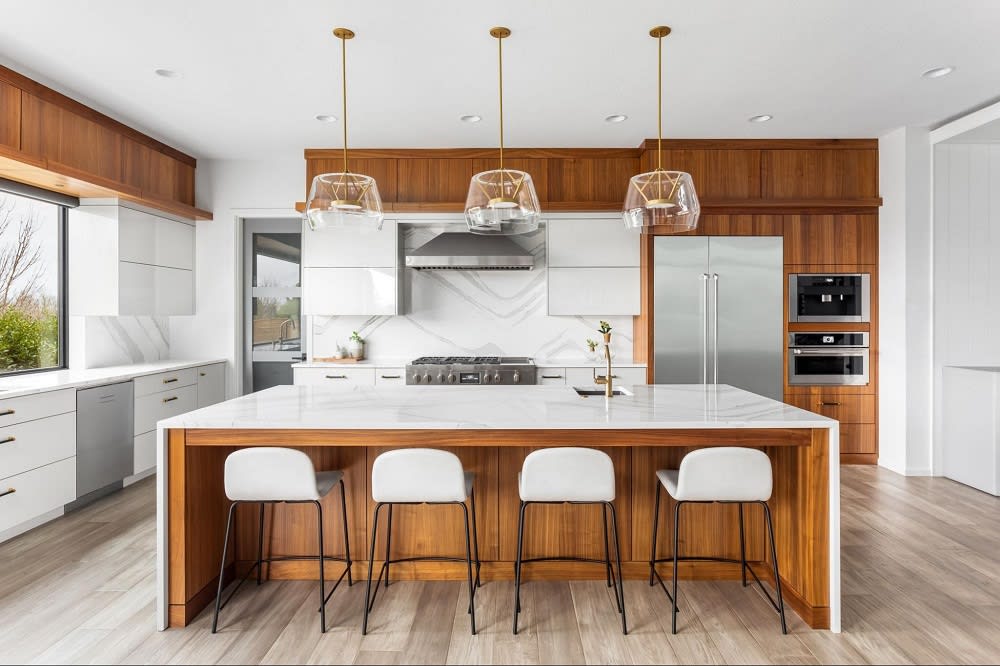 In addition to general cleaning, pay special attention to the kitchen and bathrooms, as these are two of the most important rooms in any home. Of course, buyers will feel less compelled to want to live in a space where the bathtub or kitchen counters look dingy. Make sure that the countertops are wiped down, the floors are spotless, and the toilets and showers are sparkling clean. If you have a dishwasher, run it empty with a cleaning cycle before showings to ensure that it is clean and free of any food or grease build-up.

Once you've finished cleaning the inside of your home, don't forget to tackle the outside as well! This includes power washing the exterior of your home, cleaning out gutters and downspouts, trimming hedges and bushes, and caring for the lawn. You want potential buyers to have a good first impression of your stunning home when they pull up, so take the time to make sure the outside is just as clean and well-maintained as the inside.
Inspect and make repairs as necessary

After you've finished the deep cleaning, the next step is to perform a thorough inspection and make repairs as necessary. It is best to do this after the decluttering and cleaning phase since it can be difficult to spot issues when your home is cluttered. You want to be able to spot the wear and tear of daily living.

Start by walking around the outside of your property and making a note of any cracked sidewalks, chipped paint, missing shingles, or other cosmetic damage. These imperfections can detract from the curb appeal, and buyers may use these defects as bargaining chips when negotiating the price of your home.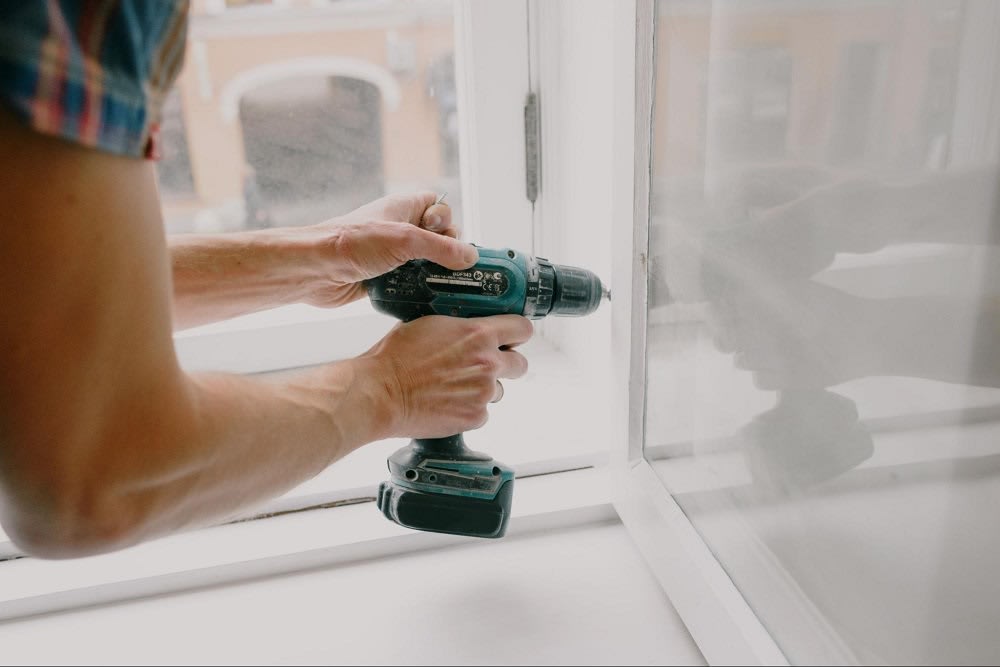 Once you've gone around the outside, move inside and do a walk-through of each room, making a note of any cracks in the walls or ceilings, loose doorknobs or cabinet handles, sticking doors or windows, and anything else that might need a tune-up. In addition to physical repairs, you should also consider whether any rooms need to be repainted to really brighten them up.
It is also worthwhile to consider hiring a professional
inspector
to do a full inspection of your home before listing it on the market. An experienced professional will be much more thorough and will have a keen eye for spotting any notable issues that you may have missed. If you can prove you've fixed all the items on the inspection report, it can be a strong selling point when marketing your Bend real estate to potential buyers.
Debate making smart ROI upgrades
After you've inspected your home and made all the necessary repairs, you may be wondering whether there are any additional upgrades or improvements you can make to increase the value of your home.
Some sellers choose to make a few strategic
upgrades
that will appeal to buyers of Bend homes for sale and provide an excellent return on investment (ROI). For example, replacing an old roof or water heater is a big selling point for many buyers and can help you recoup a large portion of the cost of the upgrade when you sell your home. The most popular upgrades are improvements to the landscaping, kitchen, bathrooms, windows, doors, and outdoor entertainment spaces. You can upgrade the flooring, replace the countertops, add in a new shower glass door, enhance the lighting, and more.
Stage your spaces

Once you've made all the necessary repairs and upgrades to your beautiful home, it's time to stage the rooms to best appeal to buyers. The goal of staging is to make your home look spacious, clean, and inviting, both in person and in the listing photos. You want potential buyers to be able to easily visualize themselves living in each room. It is well worth the investment to hire a professional stager since staged homes usually sell higher than their unstaged comparable sales. A professional stager knows how to make each room stand out with well-placed furniture and accessory pieces, lighting, and impeccable design choices.
Work with a local Bend real estate expert
Finally, be sure to work with a local Bend real estate expert like
Amanda Johnson
. She has lived in the area for ten years and is well-versed in all aspects of the real estate market. She has all the connections and experience needed to compare your elegant home to other
Bend homes for sale
so that you can price your home competitively and attract buyers. You can count on her for a creative approach to home selling, excellent customer service, and professionalism as she guides you through the entire selling process from start to finish.
If you follow these tips, you'll be well on your way to preparing your home for sale and getting top dollar for your property. For more information on selling your home in Bend, Oregon, or to view Bend homes for sale,
contact Amanda Johnson today
.